This post brought to you by Piccadilly Restaurants. All opinions are 100% mine.
Do you need to watch your weight and budget this summer? If so, you can not go wrong with Piccadilly's homestyle veggie plate. You can pick 3 wholesome sides and a freshly baked piece of bread for only $5.49.
I am known to skip the meat and just dive straight into the sides. I absolutely love homestyle veggie plates where I can pick all my favorite foods. I'm not a vegan, but I definitely lean more towards the veggies and fruits. Unfortunately, I qualify as a carb junkie, too.
My favorite types of restaurants are the ones where you pick and choose your food selections to your complete satisfaction without being charged a fee for substitutions.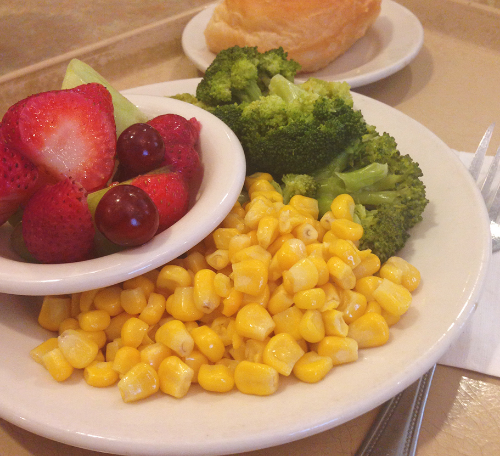 Piccadilly Restaurants are a growing chain of restaurants and food service locations in the southeast. They are putting the food options in the consumer hands by allowing them to choose 3 delicious sides such as, steamed broccoli, mac and cheese, or a crisp Caesar salad. Each veggie plate comes with a freshly piece of baked bread. The choices are quite overwhelming. I suggest each family member chooses a different side, so you can try them all. Forks are FREE!
So whether your a southern belle that prefers fried okra or a vegan that's enjoys steamed veggies, you can be totally satisfied with your dining experience at Piccadilly with your whole family. There's something for everybody's taste buds with the homestyle vegetable plate. You definitely can't beat the low price of $5.49 per plate either. It's less expensive than fast food and much healthier for your family.
Be sure to check out where the nearest Piccadilly's location is by your home.
I challenge you to decide what 3 sides you will choose for you next homestyle veggie plate in the comment section.
It's tough huh?