This post brought to you by CHA! by Texas Pete. All opinions are 100% mine.
This easy sweet and spicy snack recipe is so addicting! And to top if off, it's made in the slow cooker!
I have already made 2 batches in the last week, and it only last 1 day at my house.
I am planning on making this easy sweet and spicy snack mix recipe for Christmas gifts, but I will have to find a secret stashing place.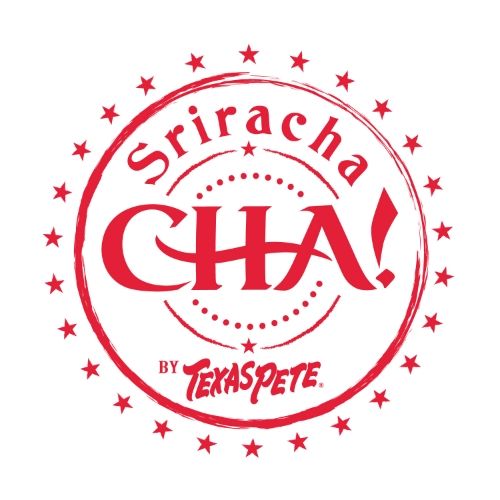 I am convinced this flavorful snack mix is so addicting because it uses CHA! by Texas Pete! It has a combination of sweetness and spice that is tantalizing to your taste. We use it often to dip our chicken nuggets and my son adores it on his eggs. Check out all the creative Recipes that uses this tangy ingredient, CHA! by Texas Pete. It's a new staple in our home. In fact, Texas Pete has been a staple in many southern belle's homes for decades, and continues to grow in popularity.
Spicy Snack Mix Recipe
Ingredients
4 c of Corn Chex Cereal
4 c of Rice Chex Cereal
4 c of Cheese Crackers
1 c of unsalted peanuts
1 c of Wasabi peas
2 c of Chinese noodles
4 T of butter
1/4 c of CHA! by Texas Pete
2 T soy sauce
1/2 T of Garlic Powder
1/2 T of Onion Powder
Direction
Spray you slow cooker with cooking spray
Dump the cereal, crackers, peanuts, peas, and Chinese noodles in slow cooker.
Mix well
Place butter, soy sauce, CHA! by Texas Pete, onion and garlic powder in a microwave safe bowl
Heat in microwave for 1 minute or until butter is melted
Mix the butter mixture well
Pour evenly over the snack mix in the slow cooker
Carefully use a large spoon or rubber spatula to evenly coat the butter mixture over the dry ingredients
Cook on low for 2 hours, and stir after 1 hour
Leave slow cooker lid off after the 2 cooking hours for at least 1 hour and the spicy snack mix will become crispy.
Now go hide it from your family so they don't eat it all. Don't worry, your secret is safe with me.
CHA! by Texas Pete was brought to most supermarkets due to its popularity. However, if your local supermarket doesn't carry it, you can order it online.
Want to Win a CHA! by Texas Pete gift pack? All you have to do is leave me a comment and tell me what Recipe looks the most tasty to you. Please leave me a good email where we can alert you if you happen to be the lucky winner.
Thank you for pinning this sweet spicy snack mix recipe for others to enjoy!